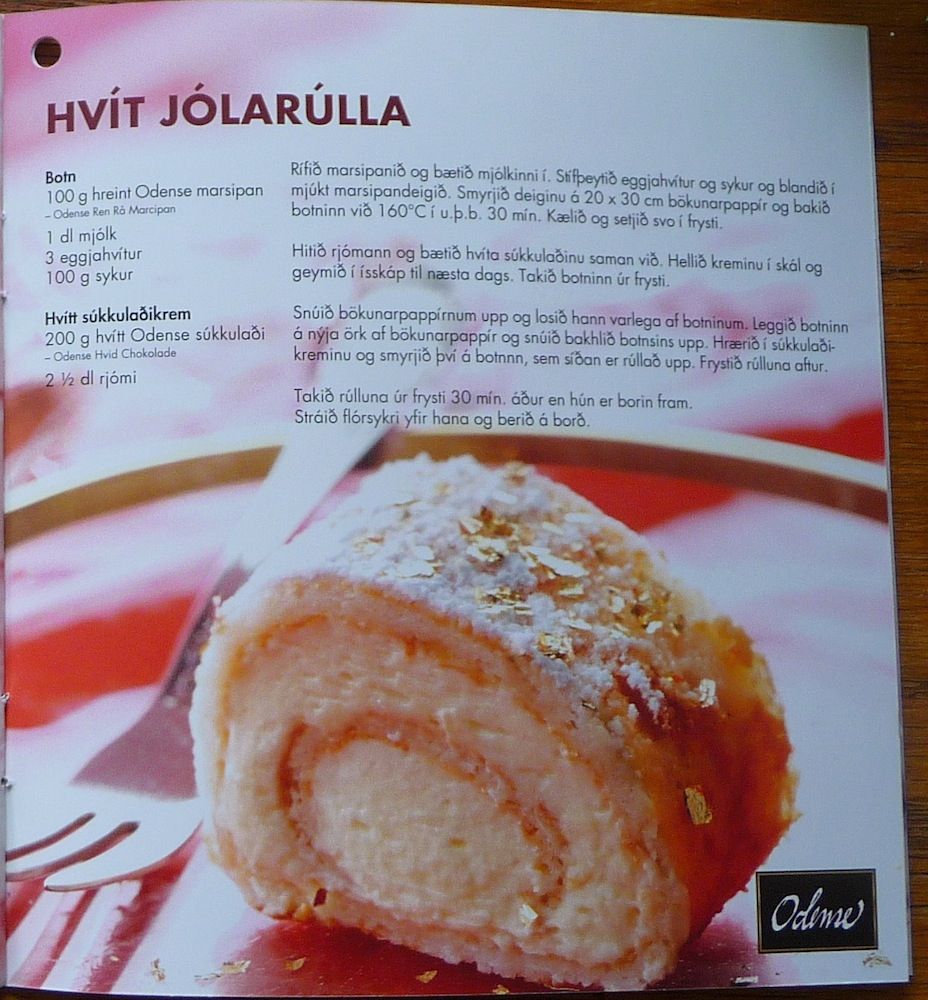 Dough ("crust")
100g plain Odense marzipan ("Odense Ren Rå Marcipan")
1dl milk
3 egg whites
100g sugar
White chocolate cream (filling)
200g white Odense chocolate ("Odense Hvid Chokolade")
2.5dl cooking cream (something like coffee cream – not whipping cream)
Grate the marzipan and add in the milk. Whip the egg whites and sugar together until stiff, and mix in with the soft marzipan dough. Spread the dough onto a 20x30cm sheet of baking paper and bake at 160°C for approx. 30 min. Let cool and place in the freezer.
Heat the cream and add in the white chocolate. Pour the cream into a bowl and store it in the freezer until the next day. Take the cooked dough out of the freezer.
Flip the baking paper and cooked dough over, and carefully remove the dough from the baking paper. Lay the dough on a new sheet of baking paper and turn the backside up again. Stir the chocolate-cream and spread it (thickly, judging by the photo) over the dough, as the dough is rolled up (into a log). Freeze the roll again.
Take the roll out of the freezer 30 min. before it is to be served. Sprinkle powdered sugar over it and serve.